Call the box office for wheelchair seating - 609-570-3333
Kelsey Theatre has stadium seating, all seats except 10 seats for those who absolutely cannot do stairs,  involve 1 or more steps. 
---
GUEST ARTISTS
New by Kim S. Warren Productions
Broken Crayons explores the perfectly painted picture Tasha displays while exposing some harsh realities she wishes would remain silent. As a self-inflated counselor, Tasha has the answers to everyone's problems but when faced with these same compromising issues she stumbles on which path to take. Aaron is an accomplished psychologist who has vowed to help Tasha through her journey to wholeness even if he must risk it all.
These characters will take you on a whirlwind of emotions while hitting home with topics that are near and dear to all of us. Broken Crayons is a thought-provoking stage play with unexpected twist and turns that will keep you guessing.
Visit kim-warren-productions.ticketleap.com to buy tickets
Learn more about Kim S. Warren Productions
---
MDE'S THE SHADOW MEN, A DANCE THEATER HIP HOP PRODUCTION              
Fri. Apr. 14, 2023 at 8pm                                                                                         
Sat. Apr. 15 at 8pm                                                                                                              
Sun. Apr. 16 at 2pm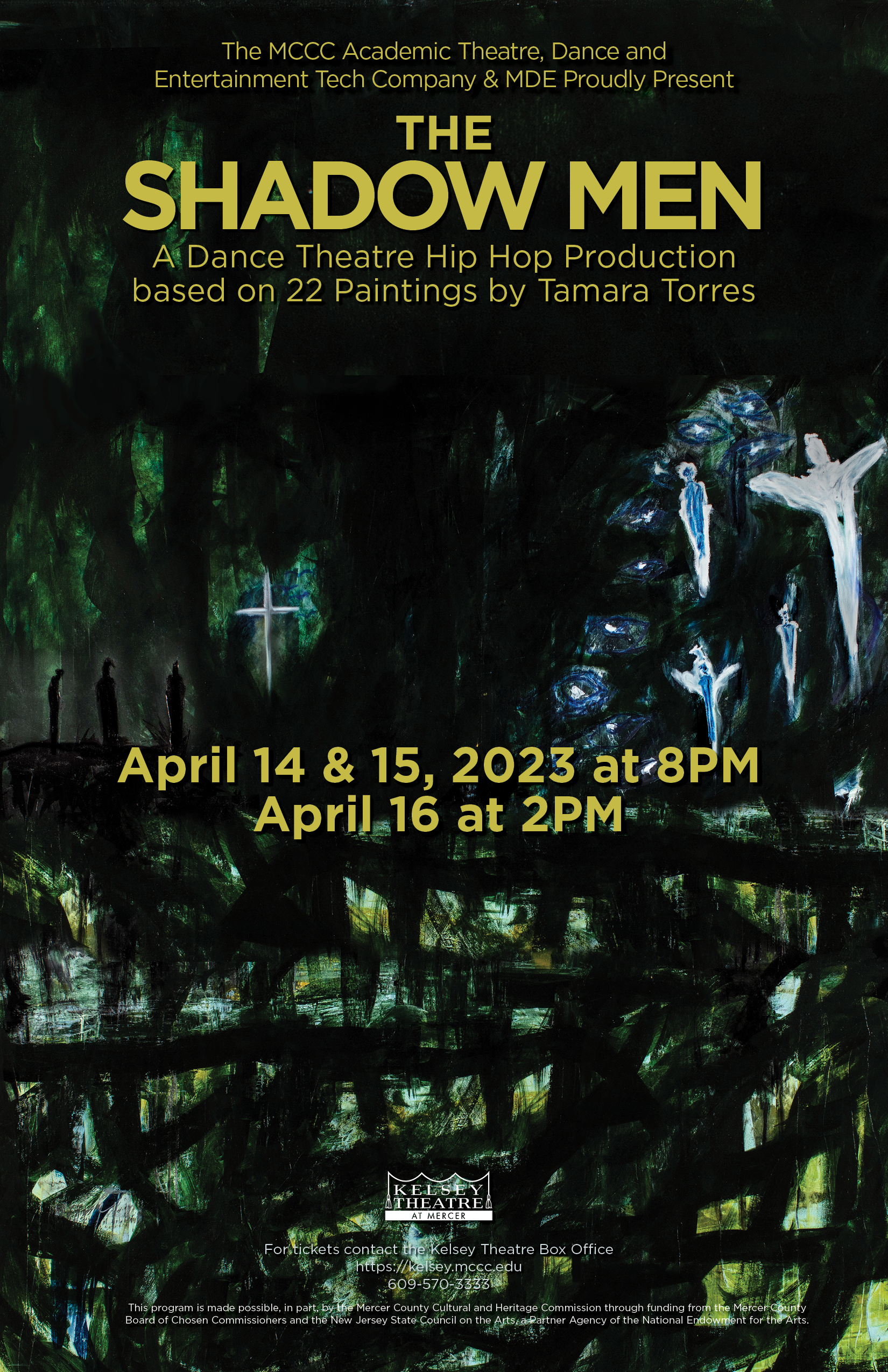 Step into the frame:  
"The Shadow Men" is an original Dance Theatre production inspired by 22 works of art by local Trenton artist Tamara Torres. 
Blending the best ingredients of theater and dance (such as hip-hop, tango, contemporary dance, moments of high drama, thrilling stunts, jump scares, and cross dressing) this production tackles hard-hitting and pervasive topics surrounding her life and art 
Inspired by the parts of Tamara's life story - that she's willing to reveal- and her artwork, we draw inspiration to work through the topics of feminism, mental health awareness and racial inequality to create a haunting and thrilling production. 
Jody Gazenbeek-Person, who heads the theater and dance program at MCCC says, "The really beautiful thing about this show is it reveals to the audience how to enter into and get more out of any work of art - at the deepest possible level.  It's a wonderous adventure to step inside a painting."
 View Tamara Torres' art here https://www.tamaratorresart.com/
---
THE PARENTAL ADVISORY COMEDY SHOW                                                                                    K2K Productions
Fri.. Apr. 21, 2023 at 8pm
Sat. Apr. 22 at 8pm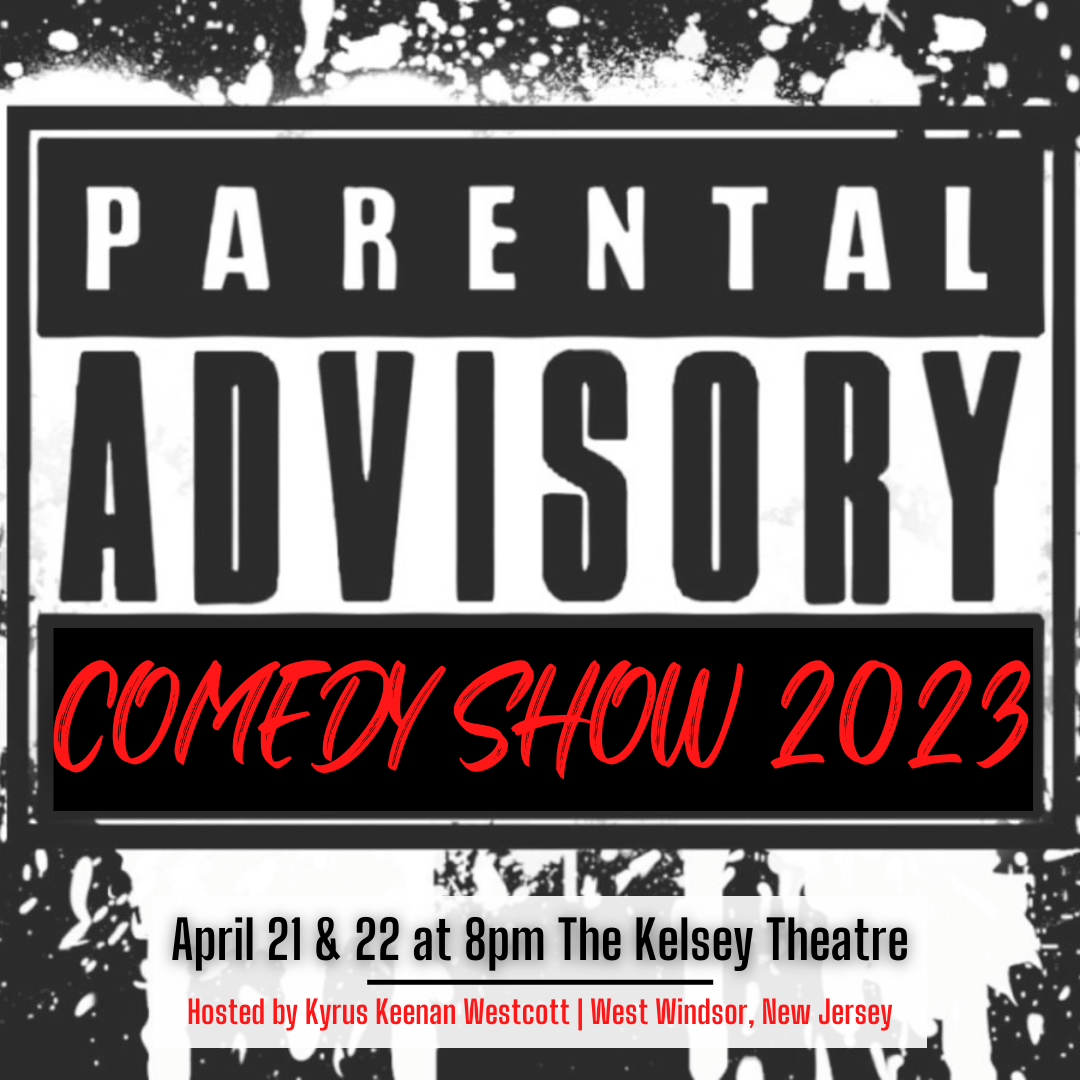 Back by popular demand! It has been a decade since Kelsey Theatre hosted this fun, irreverent comedy show. Hosted by comedian and influencer (and Mercer Alumnus) Kyrus Keenan Westcott, the show will feature professional stand-up comedians from the tri-state region, including clubs in New York City, New Jersey, and Pennsylvania, as well as on television. PS - Don't bring the kids. $22/$20 
---
KELSEY KIDS SHOW
THE UGLY DUCKLING                                                                                                               Virginia Repertory Theatre
Sat. April 22, 2023 at 1pm & 4pm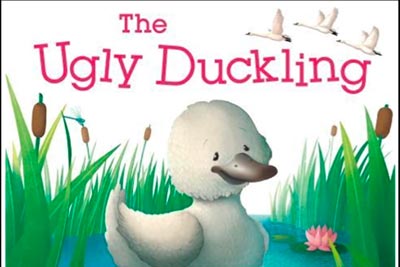 We all know the fable of the swan who grows up "ugly" in a family of ducks, later to find his appearance changing as he discovers his true identity. Follow along as our "duck" finds friendship with other unlikely misfits: a mole that hates dirt and the bald eagle with a full head of hair. These three "misfit" heroes work together to earn their home on the King's estate and find the self-confidence that only friendship and accomplishment can provide. Please join us for this all-singing, all-dancing, all-delightful new musical. $15/$12
---
HELLO DOLLY                                                                                                                                         The Yardley Players          
Fri. April 28 & May 5 at 8pm                                                                                               
Sat. April 29 & May 6 at 2pm & 8pm                                                                                                          
Sun. April 30 May 7 at 2pm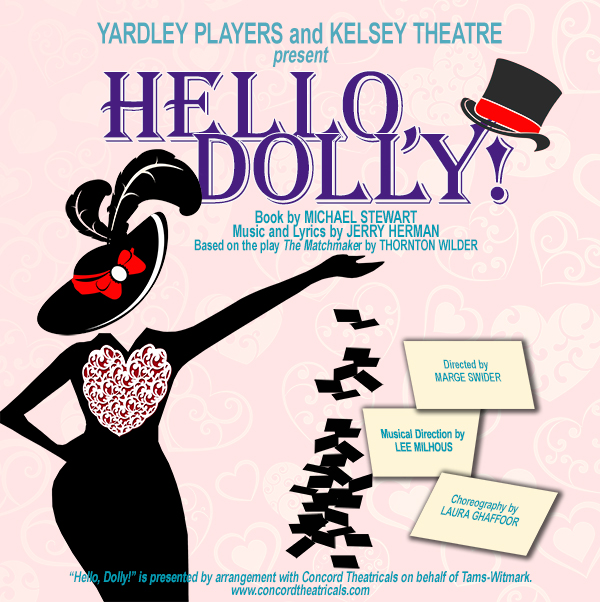 Celebrate the Golden Age of the American Musical with one of the most enduring and delightful musical comedies, set at the turn of the 20 th Century and filled with charisma and heart. Dolly Levi is a New Yorker, widow, a matchmaker, and also a professional meddler - but everything changes when she decides that the next match she needs to make is to find someone for herself. Good for the whole family, "It Only Takes a Moment" to get your tickets for this boisterous and charming family musical. 24/$22         
---
KELSEY KIDS SHOW
MTI's PURE IMAGINATION                                                                Kelsey Players & Tomato Patch Workshops
Fri. May 12, 2023 at 7pm
Sat. May 13 at 1pm & 4pm
Come see our youngest stars of the stage perform the Central Jersey premiere of MTI's brand new Best of BROADWAY JUNIOR REVUE – PURE IMAGINATION. This show features talented youngsters ages 7-17 performing numbers from hit Broadway Junior musicals based on adored titles like Seussical and Shrek, the Musical to Disney favorites like Beauty and the Beast and Frozen. $15/$12
---
OTHER DESERT CITIES                                                                                                                                  Theater To Go           
Fri. May 26 & June 2, 2023 at 8pm                                                                                                             
Sat. May 27 & June 3 at 8pm                                                                                                          
Sun. May 28 & June 4 at 2pm
Brooke Wyeth, a once promising novelist, returns home to Palm Springs after a six-year absence to celebrate Christmas with her parents, her brother, and her aunt. When Brooke announces that she is about to publish a memoir focusing on a hidden, but explosive, chapter in the family's history, the holiday reunion is thrown into turmoil.  In effect, she draws a line in the sand and dares them all to cross it in this very real, very dysfunctional family comedy. $22/$20
---
ROMEO & JULIET                                                                                                                                 Shakespeare '70       
Fri. June 9 & 16, 2023 at 8pm                                                                                                         
Sat. June 10 & 17 at 8pm                                                                                                                
Sun. June 11 & 18 at 2pm  
Verona's Montague and Capulet families have been feuding for ages, and whenever they meet, violence breaks out. But when Romeo glimpses Juliet across a crowded dance floor, something different happens. Can star-crossed love survive in a world of rivalry and rage? With a plot featuring a masqued ball, sleeping potions, and all-out brawling in the street, wrapped in a text full of soaring poetry, it's no wonder Romeo and Juliet has inspired countless adaptations, from ballets to movies to musicals like West Side Story. And as old as this story is, it is also current, and appears almost every day in the news across the world.  $22/$20
---
KELSEY KIDS SHOW
THE LION, THE WITCH, AND THE WARDROBE                                     Tomato Patch Jr & Broken Leg Productions
Fri. June 23, 2023 at 7pm
Sat. June 24 at 1pm & 4pm
Sun. June 25 at 1pm & 4pm  
In a mysterious old house, children find a musty, magical wardrobe containing a secret entrance that leads them into a fantastic world.  More than just a delicious story of make-believe, C. S. Lewis's Narnia is a land where a malicious Witch and a beautiful and dear lion touch the hearts and influence the choices of all who enter.  This special Creative Theater piece is sure to delight.   $15/$12
---
BYE BYE BIRDIE                                                                                                                                            The Yardley Players          
Fri. July 28 & Aug. 4, 2023 at 8pm                                                                                                 
Sat. July 29 & Aug. 5 at 2pm & 8pm                                                                                                          
Sun. July 30 & Aug. 6 at 2pm                                                                                                                     
It's 1960 and rock star Conrad Birdie is the biggest thing to top the charts. Women love him, men want to be him and teenage girls around the country scream with glee at the mere mention of his name. Then the United States Army drafts Birdie and his fans are devastated, but none more than struggling songwriter Albert Peterson, whose song Birdie was just about to record. Albert's longtime girlfriend, Rosie, pushes Albert to write a new tune that Birdie will perform  on television to and give "One Last Kiss" to a fan selected in a contest. The scheme works, with young Ohio teenager Kim McAfee declared the winner, but no one has counted on the jealous wrath of her boyfriend. $24/$22
---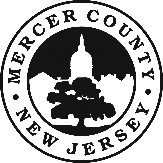 This program is made possible, in part, by the Mercer County Cultural and Heritage Commission, through funding from the Mercer County Board of County Commissioners, and the New Jersey State Council on the Arts, a Partner Agency of the National Endowment of the Arts."
---

For info click show title

Friday 1/20 & 1/27

8pm

$22

$20

Saturday  1/21 & 1/28

8pm

$22

$20

 

Sunday 1/22 & 1/29

2pm

$22

$20

---

Friday 2/3 & 2/10

8pm

$24

$22

Saturday  2/4 & 2/11

8pm

$24

$22

 

Sunday 2/5 & 2/12

2pm

$24

$22

---

KELSEY KIDS SHOW

Saturday 2/11

1pm & 4pm

$16

$14

---

Friday 2/17 & 2/24

8pm

$22

$20

Saturday 2/18 & 2/25

8pm

$22

$20

 

Sunday 2/19 & 2/26

2pm

$22

$20

---

KELSEY KIDS SHOW

Disney's Beauty and the Beast Movie Sing-Along

Saturday 2/25

10am & 2pm*

$16

$14

---

 Saturday 3/4

8pm 

$30

$30

 Sunday 3/5

2pm 

$30

$30

---

Friday 3/10 & 3/17

8pm

$24

$24

Saturday  3/11 & 3/18

8pm

$24

$24

 

Sunday 3/12 & 3/19

2pm

$24

$24

---

KELSEY KIDS SHOW

The Kelsey Player's Production of Disney's High School Musical, Jr

Friday 3/24

7pm

$16

$14

Saturday  3/25

1pm & 4pm

$16

$14

 

Sunday 3/26

1pm & 4pm

$16

$14

---

Friday 4/14

8pm

$22

$20

Saturday  4/15

8pm

$22

$20

 

Sunday 4/16

2pm

$22

$20

---

Friday 4/21

8pm

$22

$20

Saturday  4/22

8pm

$22

$20

---

KELSEY KIDS SHOW

Saturday 4/22

1pm & 4pm

$15

$12

---

Friday 4/28 & 5/5

8pm

$24

$22

Saturday  4/29 & 5/6

2pm

$24

$22

 

Saturday 4/29 & 5/6

8pm

$24

$22

 

Sunday 4/30 & 5/7

2pm

$24

$22

---

KELSEY KIDS SHOW

 Friday 5/12

7pm 

$15

$12

 Saturday 5/13

1pm & 4pm

$15

$12

---

 Friday 5/26 & 6/2

8pm

$22

$20

 Saturday 5/27 & 6/3

8pm 

$22

$20

Sunday 5/28 & 6/4

2pm

$22

$20

---

Friday 6/9 & 6/16

8pm

$22

$20

Saturday  6/10 & 6/17

8pm

$22

$20

 

Sunday 6/11 & 6/18

2pm

$22

$20

---

  KELSEY KIDS SHOW

Friday 6/23

7pm

$15

$12

Satuday 6/24

1pm & 4pm

$15

$12

 

Sunday 6/25

1pm & 4pm

$15

$12

---

Friday 7/28 & 8/4

8pm

$24

$22

Saturday Matinee 7/29 & 8/5

2pm

$24

$22

 

Saturday 7/29 & 8/5

8pm

$24

$22

 

Sunday 7/30 & 8/6

2pm

$24

$22

---
PLEASE NOTE SHOWS MARKED WITH # ARE NOT PART OF THE GOLD MEDAL OR GOLDEN RULE SERIES BUT CAN BE ADDED.
---
MCCC JAZZ BAND SPRING CONCERT
            Wednesday, May 3 at 7:30pm
MCCC SYMPHONIC BAND SPRING CONCERT
            Wednesday, May 17 at 7:30 pm