Call the box office for wheelchair seating - 609-570-3333
Kelsey Theatre has stadium seating, all seats except 10 seats for those who absolutely cannot do stairs,  involve 1 or more steps. 
---
NOW PLAYING
OTHER DESERT CITIES
   Theater To Go           
Fri. May 26 & June 2, 2023 at 8pm                                                                                                             
Sat. May 27 & June 3 at 8pm                                                                                                          
Sun. May 28 & June 4 at 2pm
Brooke Wyeth, a once promising novelist, returns home to Palm Springs after a six-year absence to celebrate Christmas with her parents, her brother, and her aunt. When Brooke announces that she is about to publish a memoir focusing on a hidden, but explosive, chapter in the family's history, the holiday reunion is thrown into turmoil.  In effect, she draws a line in the sand and dares them all to cross it in this very real, very dysfunctional family comedy. $22/$20
---
  Shakespeare '70       
Fri. June 9 & 16, 2023 at 8pm                                                                                                         
Sat. June 10 & 17 at 8pm                                                                                                                
Sun. June 11 & 18 at 2pm  
Verona's Montague and Capulet families have been feuding for ages, and whenever they meet, violence breaks out. But when Romeo glimpses Juliet across a crowded dance floor, something different happens. Can star-crossed love survive in a world of rivalry and rage? With a plot featuring a masqued ball, sleeping potions, and all-out brawling in the street, wrapped in a text full of soaring poetry, it's no wonder Romeo and Juliet has inspired countless adaptations, from ballets to movies to musicals like West Side Story. And as old as this story is, it is also current, and appears almost every day in the news across the world.  $22/$20
---
KELSEY KIDS SHOW
THE LION, THE WITCH, AND THE WARDROBE                                     Tomato Patch Jr & Broken Leg Productions
Sat. June 24 at 1pm & 4pm
Sun. June 25 at 1pm & 4pm  
In a mysterious old house, children find a musty, magical wardrobe containing a secret entrance that leads them into a fantastic world.  More than just a delicious story of make-believe, C. S. Lewis's Narnia is a land where a malicious Witch and a beautiful and dear lion touch the hearts and influence the choices of all who enter.  This special Creative Theater piece is sure to delight.   $15/$12
---
NEW!!! SUMMER OPERA SERIES!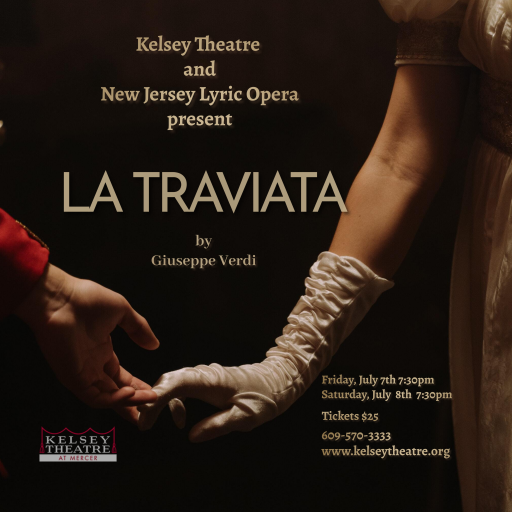 La Traviata  Friday July 7th and Saturday July 8th 7:30pm                  Ticket price $25
Among the cast starring in this timeless tale of love  is international soprano Holly Gash, acclaimed tenor John Villemaire and versatile Verdi baritone Chaka Allen.  Come, hear the famous toasting song Libiamo - invite a friend while being transported for an afternoon to remember.
Madama Butterfly Saturday July 8th and Sunday July 9th at 2pm          Ticket price $25
"The juxtaposition of culture set to music that makes this story feel real when performed..." Among the cast stars stellar soprano Kristal Daniels, vibrant tenor Chris Lorge and opera star veteran Thad Shirey. Come experience lush music that tells a story of passion and unrequited love.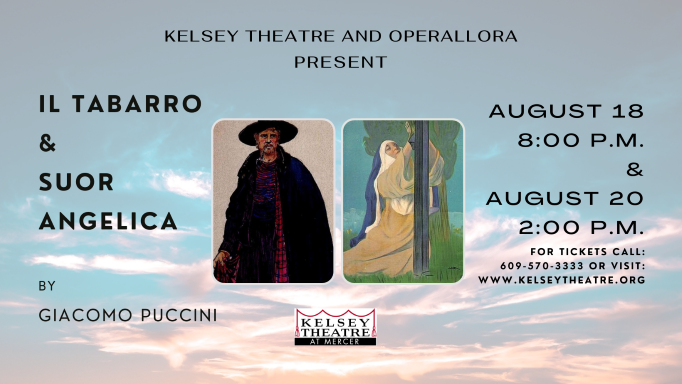 Il Tabarro/Suor Angelica (SPECIAL DOUBLE BILL -each opera is one act and under an hour) by Giacomo Puccini.
PRESENTED BY: OPERALLORA
Acts I and II of Puccini's Il Trittico. Il Tabarro (The Cloak), a dark drama set on the banks of the Seine, is Puccini at his most verismo. This tale of love, loss, adultery and murder — coupled with some of Puccini's most stunning vocal writing — is not to be missed. Suor Angelica tells the story of a young noblewoman forced to enter the convent after a youthful indiscretion that led to the birth of an illegitimate child. Tragedy, death and redemption on the landscape of Puccini's lush orchestration.
Ticket cost: $24 adults; $22 seniors, students, children
Two Performances only!!
Friday, August 18, 2023 at 8pm & Sunday, August 20 at 2pm 
Saturday, August 19 no performances
Sunday, August 20 at 2pm
---
BYE BYE BIRDIE                               The Yardley Players          
Fri. July 28 & Aug. 4, 2023 at 8pm                                                                                                 
Sat. July 29 & Aug. 5 at 2pm & 8pm                                                                                                          
Sun. July 30 & Aug. 6 at 2pm                                                                                                                     
It's 1960 and rock star Conrad Birdie is the biggest thing to top the charts. Women love him, men want to be him and teenage girls around the country scream with glee at the mere mention of his name. Then the United States Army drafts Birdie and his fans are devastated, but none more than struggling songwriter Albert Peterson, whose song Birdie was just about to record. Albert's longtime girlfriend, Rosie, pushes Albert to write a new tune that Birdie will perform  on television to and give "One Last Kiss" to a fan selected in a contest. The scheme works, with young Ohio teenager Kim McAfee declared the winner, but no one has counted on the jealous wrath of her boyfriend. $24/$22
---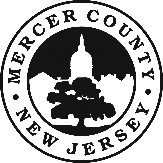 This program is made possible, in part, by the Mercer County Cultural and Heritage Commission, through funding from the Mercer County Board of County Commissioners, and the New Jersey State Council on the Arts, a Partner Agency of the National Endowment of the Arts."
---

For info click show title

---

FREE CONCERT!

MERCER COUNTY SYMPHONIC BAND

Wednesday 5/17

7:30pm

FREE

FREE

 Friday 5/26 & 6/2

8pm

$22

$20

 Saturday 5/27 & 6/3

8pm 

$22

$20

Sunday 5/28 & 6/4

2pm

$22

$20

---

Friday 6/9 & 6/16

8pm

$22

$20

Saturday  6/10 & 6/17

8pm

$22

$20

 

Sunday 6/11 & 6/18

2pm

$22

$20

---

 KELSEY KIDS SHOW

Satuday 6/24

1pm & 4pm

$15

$12

Sunday 6/25

1pm & 4pm

$15

$12

---

Friday 7/28 & 8/4

8pm

$24

$22

Saturday Matinee 7/29 & 8/5

2pm

$24

$22

 

Saturday 7/29 & 8/5

8pm

$24

$22

 

Sunday 7/30 & 8/6

2pm

$24

$22

---