Kelsey Theatre 2023-2024 SEASON - SEE BELOW OR CLICK FOR  BROCHURE
FULL-LENGTH EVENTS 
BEAUTIFUL-The Carole King Musical - Special Event - Making more than beautiful music, this talented woman wrote the soundtrack to a generation

.

  
 NOTE: SUNDAY OCTOBER 1st MATINEE IS SOLD OUT, seating limited Saturday at 2pm (call box office to inquire)!!!
Fri. Sept. 22 & 29, 2023 at 8pm 
Sat. Sept. 23 & 30 at 2pm & 8pm
Sun. Sept. 24 & Oct. 1 at 2pm
Playful Theatre Productions
Beautiful tells the Tony® and Grammy®-winning inspiring true story of King's remarkable rise to stardom, from being part of a hit songwriting team with her husband Gerry Goffin, to becoming one of the most successful solo acts in popular music history. You will feel the earth move with over two dozen pop classics, including 'You've Got a Friend," "Natural Woman," "Up On The Roof," "One Fine Day," "So Far Away," and "Will You Love Me Tomorrow?"  $30
Roald Dahl's MATILDA – the Musical  - Meet Matilda, a little girl with astonishing wit, intelligence and psychokinetic powers!      
Fri. Oct. 6 & 13, 2023 at 8pm 
Sat. Oct. 7 & 14 at 8pm 
Sun. Oct. 8 & 15 at 2pm
Maurer Productions OnStage
Inspired by the twisted genius of Roald Dahl, The Tony Award-winning musical Matilda is a captivating story about a young girl who uses the power of her imagination, friendship, and storytelling to make a better life for both her and her fellow classmates. This inspiring story boasts a powerful message to the youth of our own community about standing up to bullies and being true to yourself. $26/$24
ROEBLING – The Story of The Brooklyn Bridge - The tale of the men who built it and the woman who finished it. 
Fri. Oct. 20 & 27, 2023 at 8pm
Sat. Oct. 21 & 28 at 8pm
Sun. Oct. 22 & 29 at 2pm
Theater To Go
Starting off Theater To Go's New Jersey Playwright Series with a fascinating drama based on the true story. In 1869, John Roebling wins the contract to design and build the Brooklyn Bridge, the longest and tallest bridge in the world at the time. The construction spanned 14 years, involving 600 workers and at least two dozen people died in the process, including John Roebling. Roebling's daughter-in-law, Emily, takes a stand ensuring that the Roebling name will forever be attached to this beloved historic landmark.  $22/$20 
ON GOLDEN POND -

A heartwarming and hilarious meditation on aging, family and forgiveness.   
   
Fri. Nov. 3, 2023 at 8pm 
Sat. Nov. 4 & 11 at 2pm & 8pm
Sun. Nov. 5 & 12 at 2pm
Special weekday matinee for groups Nov. 8 at 2pm
Break A Leg Productions & Zeff Entertainment
This is the love story of Ethel and Norman Thayer, who are returning to their summer home on Golden Pond. He is a retired professor, nearing eighty, with heart palpitations and a failing memory—but still is tart-tongued, observant, and eager for life as ever. Ethel, his wife, delights in all the small things that have enriched their long life together. On Golden Pond navigates the ups and downs of family life and the importance of ultimately enjoying the moments we have. $22/$20
PARFUMERIE - 

A warm old-fashioned romantic comedy to carry us sweetly into the holidays.

   

                           
Fri. Nov. 24 & Dec. 1, 2023 at 8pm
Sat. Nov. 25 & Dec. 2 at 2pm & 8pm           
Sun. Nov. 26 & Dec. 3 at 2pm
MTM Players
A new adaptation of the play that inspired "You've Got Mail," "The Shop Around The Corner," "She Loves Me," and "In The Good Old Summertime." Just days before Christmas, George Horvath's boss at the Parfumerie fires him after mistakenly suspecting him to be his unfaithful wife's lover. Then George discovers that the stranger he has fallen in love with through a secret correspondence is none other than Amalia Balash, a co-worker with whom he constantly feuds.  Oh my!  $22/$20
A VERY KELSEY CHRISTMAS CABARET - Celebrate the holidays at Kelsey with this interactive and festive event!
One Night Only!!!  Sat. Dec. 9, 2023 at 8pm 
Off Centre Stages
It's almost Christmas and families around the country are gathered around their TVs for the most exciting holiday musical revue show of the year. But how lucky are you? You've been invited to join this year's studio audience! The lights are on, the cameras are ready to roll, and the producer is even eyeing the most festively dressed audience members to join the talent on stage!  $22/$20
WHITE CHRISTMAS MOVIE SING-ALONG - the Bing Crosby, Danny Kaye, Vera Ellen & Rosemary Clooney Classic
One Night Only!!!Sat. Dec. 16, 2023 at 8pm
Theater to Go
The perfect Holiday Event, as you watch this beloved movie musical on the big screen!  But Theater to Go adds an additional cast member – you!  In a blizzard of audience participation activities, you will be guided by our hosts to Sing Along and Play Along with the movie.  Come early for the Holiday Treats and our Ugly Christmas Sweater contest (of course).  $22/$20
HALF MOON - 

A dark, mysterious new drama by young New Jersey playwrights

.
Fri. Jan. 5, 2024 at 8pm 
Sat. Jan. 6 at 2pm & 8pm
Sun. Jan. 7 at 2pm
IDC (In Death's Company)    
Kelsey Theatre is excited to welcome this new theater company as they present their shocking production of Half Moon. Half Moon is a gripping exploration of the dynamics between six friends as they grow closer and cope with trauma following the revelation of a dark but anonymous secret. Rated R –Substance Abuse, Mental Illness, Strong Language, Suicide, Sexual Assault    $22/$20
INTO THE WOODS  - Off Centre Stages explores what happens AFTER "Happily Ever After".
Fri. Jan. 19, 2024 at 8pm 
Sat. Jan. 20 at 2pm & 8pm
Sun. Jan. 21 at 2pm
Off Centre Stages 
James Lapine and Stephen Sondheim take everyone's favorite storybook characters and bring them together in a timeless, yet relevant, Tony Award-winning musical. Equally funny, enchanting and touching fairy tale, with a twist, the story follows a Baker and his wife, who wish to have a child; Cinderella, who wishes to attend the King's Festival; and Jack, who wishes his cow would give milk. As their individual adventures begin to overlap and their wishes are granted, the characters learn to be careful what you wish for, as it might come true!  $26/$24
ALL MY SONS - Arthur Miller's powerful tale of America's irrevocable loss of innocence in World War II
Fri. Jan. 26 & Feb. 2, 2024 at 8pm
Sat. Jan. 27 & Feb. 3 at 8pm         
Sun. Jan. 28 & Feb. 4 at 2pm
Shakespeare '70
The Keller family lives in a middle class, God-fearing neighborhood, where residents start and end their lives on the same block; where grape juice and gossip are never more than a few steps away, where power is gained through business and poker games, and where secrets divulged are over freshly baked apple pie.  Joe Keller is a successful, self-made man, who has spent his entire life in the single-minded pursuit of wealth for the sake of his family, and who loses sight of his morality and pays the price. Rated R   $22/$20
LOVE SONG FOR MISS LYDIA - 

A touching story of romance and deception by the late Don Evans, in honor of black history month.

 

                     
Fri. Feb. 9, 2024 at 8pm 
Sat. Feb. 10 at 2pm
Sun. Feb. 11 at 2pm
Theater to Go and The Don Evans Players
Theater to Go and Kelsey Theatre are proud to be working in conjunction with the creator's son, Todd Evans, founder of the Don Evans Players, on this heart-warming play. Lydia Frazier, a widow in her seventies who is living out her life with quiet dignity in her modest Philadelphia home, until she decides to take in a boarder. Her roomer turns out to be the charming and apparently unscrupulous Mahlon, who loses no time in working his wiles on his trusting, vulnerable landlady, despite the cautious warnings of her well-meaning friends.    $22/$20
THE LADIES OF ROCK  - Special Event -

R

eock & Roll Revue's tribute to classic Bonnie Raitt & Sheryl Crow.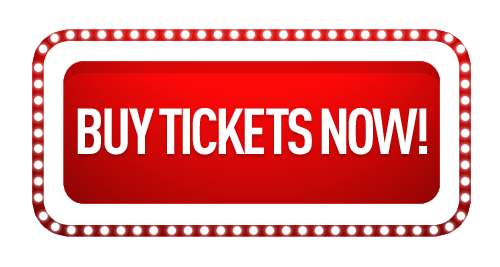 Fri. Feb. 23, 2024 at 8pm
Sat. Feb. 24 at 8pm 
Sun. Feb. 25 at 2pm
The Reock & Roll Revue
Back to their previous format of presenting Classic Rock Albums, this year Reock & Roll features albums from two of Rock's elite women. Bonnie's Raitt's 1991 LUCK OF THE DRAW and Sheryl Crow's 1993 debut album " TUESDAY NIGHT MUSIC CLUB." The Revue will feature three incredible Lead Ladies. Lisa Bouchelle, Lindsay Jordan and Sandy Zio who will share the vocal duties for this show. The Reock & Roll Revue has been performing these Classic Album shows at The Kelsey Theatre to sold-out audiences since 2011, so come out and support the LADIES OF ROCK!       $30
BLACK GIRL MAGIC - Special Event - Brilliance, resilience, triumph, success, beauty, and hope!                    
Fri Mar 1, 2024 at 8pm
Sat. Mar. 2 at 8pm
Sun. Mar. 3 at 2pm
Special daytime show for groups Fri. Mar. 1 at 10am
Underground Performing Arts Collective
The Underground Performing Arts Collective comes all the way from Virginia to bring us this powerful show. Combining poetry, monologues, and conventional drama with film, this is the tale of Sister, a young Black woman, struggling to find a place of acceptance in the world. Guided by the Ancestors, African Warrior Queens, Sister comes to a place of self-reconciliation and acceptance as she is given a glimpse into the lives and legacy of Black women, past and present.  $22/$20
I LOVE YOU, YOU'RE PERFECT, NOW CHANGE  -Everything you have ever secretly thought about dating, romance, marriage, lovers, husbands, wives and in-laws, but were afraid to admit." 
Fri. Mar. 15 & 22, 2024 at 8pm
Sat. Mar. 16 & 23 at 8pm 
Sun. Mar. 17 & 24 at 2pm
Theater To Go
Written by NJ Playwright Joe DiPietro, this popular comedy is the second longest-running Off-Broadway musical in history. This hilarious revue pays tribute to those who have loved and lost, to those who have fallen on their face at the portal of romance, and to those who have dared to ask, "Say, what are you doing Saturday night?"  Whether it is dating and waiting, committing and marrying, children, no children; from the agonies of the in-laws, to trips in the family car, to love in your twilight years, this witty musical revue sheds light on both the trials and the triumphs of love. $26/$24
A MUSICAL - TBA – (WE ARE NOT ALLOWED TO SAY) - A year in the life and loves of New York friends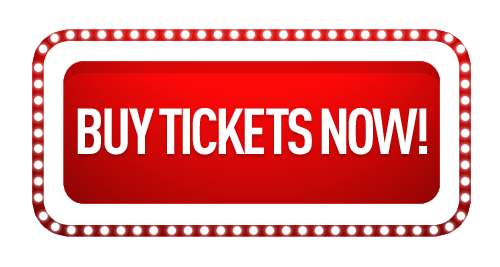 Fri. Apr. 5 & 12, 2024 at 8pm
Sat. Apr. 6 & 13 at 8pm
Sun. Apr. 7 & 14 at 2pm
MCCC's Academic Theater and Dance Department
MCCC's talented Theater, Dance and Entertainment Technology students will present a stunning production of a 1995 dramatic hit musical based on an opera by Puccini. Since we have to lease the rights to this show, we are not allowed to move in just yet, but once we do, the neighborhood will never be the same again.  Don't wait 525,600 minutes to order your tickets!  $26/24
NUNSENSE -   T

he perfect irreverent comedy to get you back "in the habit" of live theatre!

    

                                
Fri. April 19 & 26, 2024 at 8pm 
Sat. April 20, 27 at 8pm & May 4* at 2pm & 8pm 
Sun. April 21, 28 & May 5 at 2pm
MTM Players
After a bad batch of vichyssoise killed off fifty-two of the Little Sisters of Hoboken, the survivors emptied the coffers to bury the deceased, but ran out of cash before the last few bodies could be laid to rest! (Don't worry – they're in the kitchen freezer!). To raise funds they decide to put on a variety show.  Will their prayers be answered before the health department discovers their secret? With hilarious talent acts, tongue-in-cheek musical numbers, and help from the audience, the show – the 3rd longest running Off-Broadway musical -- will tickle your fancy.  $26/$24
MDE IN CONCERT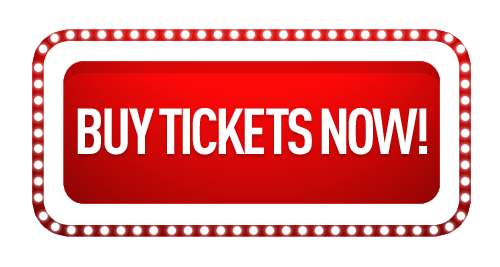 Sat. May 11, 2024 at 8pm
Sun. May 12 at 2pm
The Mercer Dance Ensemble
A group of Mercer County Community College's most talented students, staff, faculty and alumni, plus guest choreographers and dancers comes together to tell their stories, sway your emotions and weave a spell with their music and movement.     $22/$20    
BRIGHT STAR - 

Steve Martin & Edie Brickell's touching Tony-Nominated tale of life in North Carolina

.

           
Fri. May 31 & June 7, 2024 at 8pm 
Sat. June 1 & 8 at 8pm
Sun. June 2 & 9 at 2pm
Maurer Productions OnStage
Inspired by a true story and featuring the Tony & Grammy nominated score by Steve Martin and Edie Brickell, Bright Star follows the life of Alice Murphy and tells a sweeping tale of love and redemption, set against the rich backdrop of the American South in the 1920s and '40s.  Inspired by a real event and propelled by an ensemble of onstage musicians and dancers, the story unfolds as a rich tapestry of deep emotion, beautiful melodies, and powerfully moving performances. It's a theatrical experience as refreshingly genuine as it is daringly hopeful.       $26/$24
A MIDSUMMER NIGHT'S DREAM - To say the truth, reason and love keep little company together now-a-days.
Fri. June 14 & 21, 2024 at 8pm
Sat. June 15 & 22 at 8pm 
Sun. June 16 & 23 at 2pm
Shakespeare '70
Start with four hopelessly entangled young love.  Add a royal wedding, some traveling thespians, and some serious parenting problems. Send everyone off to the enchanted woods, where they get caught in the crossfire between the King and Queen of the fairies. This funny, sexy, goofy comedy full of mistaken identities, love potions, mayhem, magical mystical creatures, ass-headed weavers and nature gone mad will have you agreeing with William Shakespeare and Puck when they say, "Lord what fools these mortals be!"  $22/$20         
THE SOUND OF MUSIC - 

The hills are alive with the sound of music, whenever Maria is around.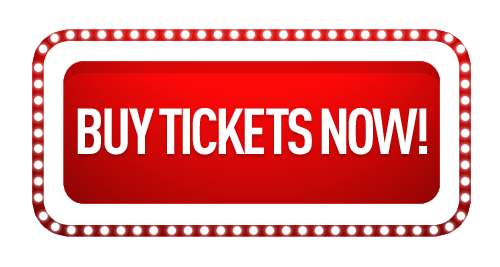 Fri. June 28 & July 5, 2024 at 8pm                                                                                                           
Sat. June 29 & July 6 at 2pm & 8pm                                                                                                        
Sun. June 30 & July 7 at 2pm
The Yardley Players
Proving too high spirited for religious life, Maria is dispatched to serve as governess for the seven children of a widowed naval officer, Captain Von Trapp.  Her growing rapport with the youngsters, coupled with her generous spirit, clash with the Captain, with his fiancée, and finally with the Nazis who seize power of her Austrian homeland.  This Rodgers & Hammerstein classic is one of the world's most beloved musicals. $26/$24              
SCHOOL OF ROCK - Sensationally performed live by these young actor/musicians with roof-raising energy!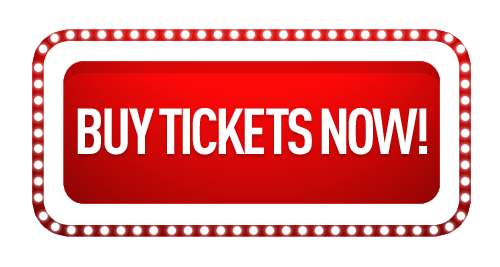 Fri. July 12, 2024 at 8pm  
Sat. July 13 at 8pm 
Sat. July 20 at 2pm & 8pm 
Sun. July 14 & 21 at 2pm
Thank You Five Company
A brand new company with some of your all-time favorites bring us this fun musical based on the movie of the same name. Dewey Finn, a failed, wannabe rock star poses as a substitute teacher at a prestigious prep school. There he turns a class of straight-A young students into a guitar shredding, bass slapping, mind blowing rock band.  Can they compete in the Battle of the Bands without their parents and the school's headmistress, Rosalie Mullins, finding out? Can Ms Mullins rediscover her inner wild-child? This high-octane smash hit musical will truly rock your world. $26/$24 
---
THE LEGEND OF SLEEPY HOLLOW - The Headless Horseman rides into Kelsey Theatre to thrill and chill you.
ONE DAY ONLY! Sat. Oct. 7, 2023 at 1pm & 4pm
Virginia Rep on Tour
Join Ichabod Crane, Brom Bones, the lovely Katrina Van Tassel, the residents of Tarry Town and, oh yes, the Headless Horseman, as they live the story made famous by the legend. This Halloween classic is faithful to the original story written by Washington Irving in 1819 and will thrill and perhaps chill your audiences (though it's not too scary for little ones). This fun musical retelling of The Legend of Sleepy Hollow is one experience you won't want to miss!  $16/$14
'TWAS THE NIGHT BEFORE CHRISTMAS… - Dancing reindeer and Santa sighted at Kelsey Theatre!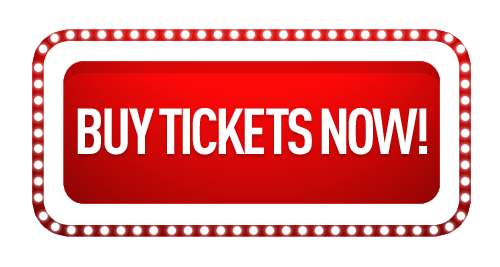 Fri. Dec. 8, 2023 at 7pm
Sat. Dec. 9 at 1pm & 4pm
Sun. Dec. 10 at 1pm & 4pm
Special daytime show for groups Fri. Dec. 8 & Mon. Dec. 11 at 9:45am & 11:15am
The Kelsey Players
The excitement and wonder of the long-awaited midnight visit by Santa Claus, made famous in Clement Moore's beloved poem, is brought to life in a fun and enchanting musical perfect for even the littlest ones. Bring the whole family for this joyous Kelsey holiday tradition.  Stay and take a photo with Santa! $16/$14
THE NUTCRACKER -  The classic magical holiday ballet abridged and fully narrated.
Fri. Dec. 15, 2023 at 7pm
Sat. Dec. 16 at 1pm & 4pm
Sun. Dec. 17 at 1pm & 4pm
Special daytime show for groups Fri. Dec. 15 at 10am
NJ Dance Connection
The adventurous Clara sneaks downstairs on Christmas Eve to play with her favorite present from Uncle Drosselmeyer – A Nutcracker, when a menacing Mouse King suddenly confronts her. Saved by her Nutcracker Prince, she is whisked away to the magical Land of The Sweets. Family and friends of all ages can celebrate the holiday season together at this enchanting show, and stay and meet the performers after the show.  $16/$14
LEGALLY BLONDE THE MUSICAL, JR - Spunky Elle Woods bravely tackles stereotypes & snobbery in pursuit of her dreams.
Sat. Jan. 13 at 1pm & 4pm
Sun. Jan. 14 at 1pm & 4pm
Tomato Patch Workshops
Based on the award-winning Broadway musical and the smash hit motion picture, Legally Blonde The Musical Jr. is a fabulously fun journey of self-empowerment and expanding horizons. The show's instantly recognizable songs are filled with humor, wit, and sass, leaving both the cast and audience seeing pink!      $16/$14                                                 
THE FURTHER ADVENTURES OF NICK TICKLE, FAIRY TALE DETECTIVE - Everyone's favorite gumshoe is back with another thrilling adventure!
Sat. Feb. 17 at 1 & 4pm
Sun. Feb. 18 at 1 & 4pm
MPOnStage
Old Granny Possum is entertaining us with her slightly irregular version of "Snow White and Just the Two Very Tall Dwarves" when she is kidnapped by Bluebeard and his band of scurvy pirates! Thank goodness, Nick Tickle has been hired to get her back. Can our dauntless hero outsmart the kidnappers and save her, or is she gone for good? $16/$14
TROLLS MOVIE SING-ALONG - Find your happy place as you sing along with Poppy & Branch to the Trolls movie
Sat. March 23, 2024 at 1pm & 4pm
Theater To Go
Not just a Sing-Along, but an interactive theater event including a costume contest, trivia contest and a gift bag of interactive things to do during the movie, led by the talented cast of Theater to Go.  With great songs such as Can't Stop the Feeling, Move Your Feet, and True Colors this is a fun event for children of all ages. .    $18/$16
THE FROG PRINCE - Featuring an amphibian ensemble created by acclaimed puppet master, Terry Snyder.
Sat. April 20, 2024 at 1pm & 4pm
Virginia Rep on Tour
When a spoiled princess drops her golden ball into a well, a noble frog retrieves it in exchange for her promise of friendship. The princess breaks her promise, and must face the music in this colorful, funny, faithful adaptation of the classic folk story first recorded by the Brothers Grimm.    $16/$14
THE JUNGLE BOOK - The magical adventures of Mowgli come to life onstage.
Sat. May 18, 2024 at 1pm & 4pm
Sun. May 19 at 1pm & 4pm
Sat. May 25 at 1pm & 4pm
Sun. May 26 at 1pm & 4pm
Special daytime show for groups Thurs. May 23 at 9:45am & 11:15am
Broken Legs Productions & Tomato Patch, Jr.
Deep in the heart of the Indian Jungle, Bagheera, the black panther, discovers a Man-Cub.  Only the wolves Akela and Raksha may save his life and raise him as their own.  But Shere Khan, the Great Tiger, has targeted the boy. Bagheera teaches the boy all he knows about the Jungle.  Baloo the lovable bear befriends Mowgli and saves him from the fearsome grasp of Kaa, the Python, and the wild Monkey-People.  But who can save him from Shere Kahn? $16/$14
______________________________________________________________________________        
KELSEY THEATRE FREE CONCERTS
MCCC CHAMBER ENSEMBLE WINTER CONCERT
Monday, Dec. 11, 2023 at 7:30pm
MCCC WINTER CHORAL CONCERT
Tuesday, Dec. 12, 2023 at 7:30pm
MCCC JAZZ BAND WINTER CONCERT
Wednesday, Dec. 13, 2023 at 7:30pm
MCCC SYMPHONIC BAND WINTER CONCERT
Wednesday, Dec. 20, 2023 at 7:30 pm (NOTE - THIS CONCERT  IS FREE, BUT TICKETS REQUIRED!)
MCCC CHAMBER ENSEMBLE SPRING CONCERT
Monday, April 29, 2024 at 7:30pm
MCCC SPRING CHORAL CONCERT
Tuesday, Apr. 30, 2024 at 7:30pm
MCCC JAZZ BAND SPRING CONCERT
Wednesday, May 1, 2024 at 7:30pm
MCCC SYMPHONIC BAND SPRING CONCERT
Wednesday, May 22, 2024 at 7:30 pm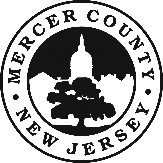 This program is made possible, in part, by the Mercer County Cultural and Heritage Commission, through funding from the Mercer County Board of County Commissioners, and the New Jersey State Council on the Arts, a Partner Agency of the National Endowment of the Arts."