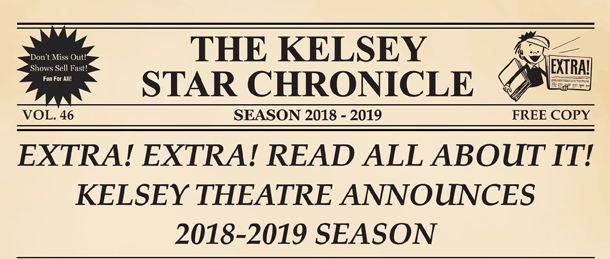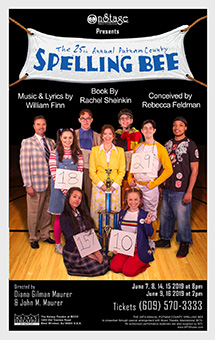 THE 25TH ANNUAL
PUTNAM COUNTY SPELLING BEE
---------------
CAN WE HAVE ALL PARENTS IN THEIR SEATS, PLEASE? THIS ISN'T A SOCCER GAME!
---------------------------
Fridays, June 7 & 14, 2019 at 8pm
Saturdays, June 8 & 15 at 8pm
Sundays, June 9 & 16 at 2pm
By Maurer Productions OnStage
PUTNAM COUNTY, New York – An eclectic group of six students competes in the spelling championship of a lifetime. While candidly disclosing hilarious and touching stories from their home lives, the tweens spell their way through a series of (potentially made-up) words in hopes of winning the ultimate prize – attending the National Spelling Bee in Washington, DC.
Six spellers enter, intent on never hearing the soul-crushing, pout-inducing, life un-affirming "ding" of the bell that signals a spelling mistake. Only one speller will leave with the prize. But at least the losers get a juice box!
This is a hilarious ride, complete with audience participation. Please note: ONLY the matinee performances are family friendly.
$20 adults; $18 seniors; $16 children/students;
$9 MCCC faculty/staff/students w/ID