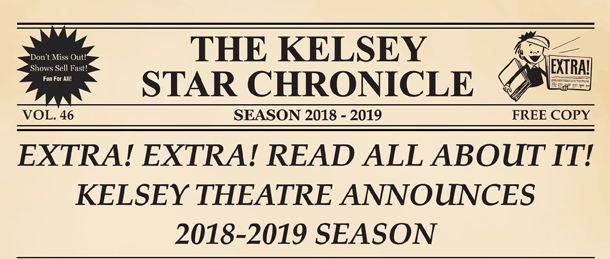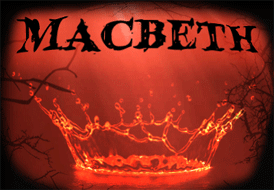 MACBETH
----------------------------------
BY THE PRICKING OF MY THUMBS, SOMETHING WICKED THIS WAY COMES
-------------------
Fridays, June 21 & 28, 2019 at 8pm
Saturdays, June 22 & 29 at 8pm
Sundays, June 23 & 30 at 2pm
By Shakespeare '70
INVERNESS, Scotland - When three witches tell Macbeth that he is destined to occupy the throne of Scotland, he and his wife choose to become the instruments of their fate and to kill the first man standing in their path, the virtuous King Duncan.
But to maintain his position, Macbeth must keep on killing – first Banquo, his former comrade, and then, anyone who seems to threaten his tyrant's crown.
"The Scottish Play" is a study in evil, filled with court intrigue, treachery, murder and mayhem. And, as if that were not enough, there's a ghost that comes to dinner, a wood that walks, a witch queen, her weird sisters and a drunken butler. Is this "a tale told by an idiot?" No! It's Shakespeare!
$18 adults; $16 seniors; $14 children/students;
$9 MCCC faculty/staff/students w/ID