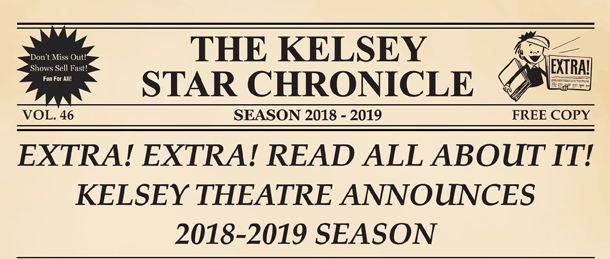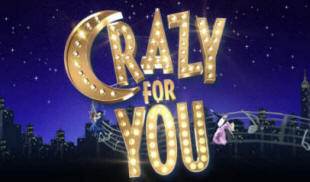 CRAZY FOR YOU
---------------------
AN EXHILARATING
TAP DANCE SPECTACULAR!
-----------------
Fridays, July 12 & 19, 2019 at 8pm
Saturdays, July 13 & 20 at 8pm
Sundays, July 14 & 21 at 2pm
By M & M Stage Productions
DEADROCK, Nevada - This high-energy comedy is classic Ken Ludwig - plot twists, physical farc and mistaken identities, plus classic George & Ira Gershwin music - "I've Got Rythm'" "Someone To Watch Over Me," " Nice Work If You Can Get It," and "Embraceable You."
Bobby Child, a stage-struck NYC banker heads to a sleepy, desolate Nevada town to foreclose a rundown theater. It's love at first sight when he runs into spunky Polly Baker, the theater owner's daughter, who doesn't realize he's the heartless businessman she's vowed to get even with. What follows is hilarity and lots of song and dance razzmatazz!
$20 adults; $18 seniors; $16 children/students;
$9 MCCC faculty/staff/students w/ID