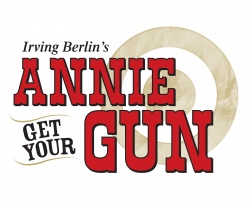 Anything You Can Do I Can Do Better!
Fridays, July 28 & Aug. 4, 2017 at 8pm;
Saturdays, July 29 & Aug. 5 at 8pm;
Sundays, July 30 & Aug. 6 at 2pm
Annie Oakley is just Doin' What Comes Naturly as the best sharpshooter around, but when when falls for handsome Frank butler she discovers that You Can't Get a Man With a Gun! The Yardley Players is proud to present Irving Berlin's beloved classic tale with the most memorable tunes ever, proving there really is No Business Like Show Business!

Tickets: $20 adults, $18 seniors, $16 students/children