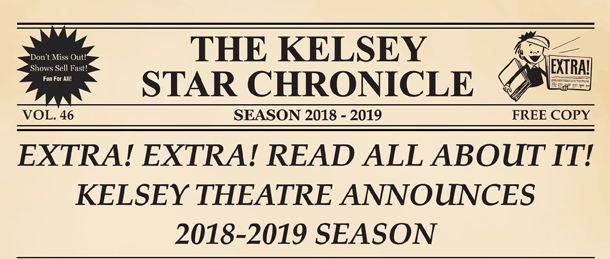 A RAISIN IN THE SUN
----------------------------------
LORRAINE HANSBERRY'S STUNNING CLASSIC WILL TOUCH YOUR HEART
-----------------------
Fridays, Oct. 19 & 26, 2018 at 8pm
Saturdays, Oct. 20 & 27 at 8pm
Sundays, Oct. 21 & 28 at 2pm
By Theater To Go
CHICAGO, Illinois –This searing drama tells the story of the Youngers, a black working class family struggling to achieve the American Dream in the face of racial tensions and economic disenfranchisement in 1950s Chicago.
When an unexpected financial windfall gives them the opportunity for a better life, conflicts both within and outside the family and pressures from without threaten to tear it apart. All hopes hinge on their next move.
Lorraine Hansberry's drama, the first Broadway play by an African-American woman, changed the face of American theater, and relevant six decades after its debut.
$18 adults; $16 seniors; $14 children/students;
$9 MCCC faculty/staff/students w/ID