If you did not get a chance to see "Roebling- the story of the brooklyn bridge" a few years ago
here is your chance!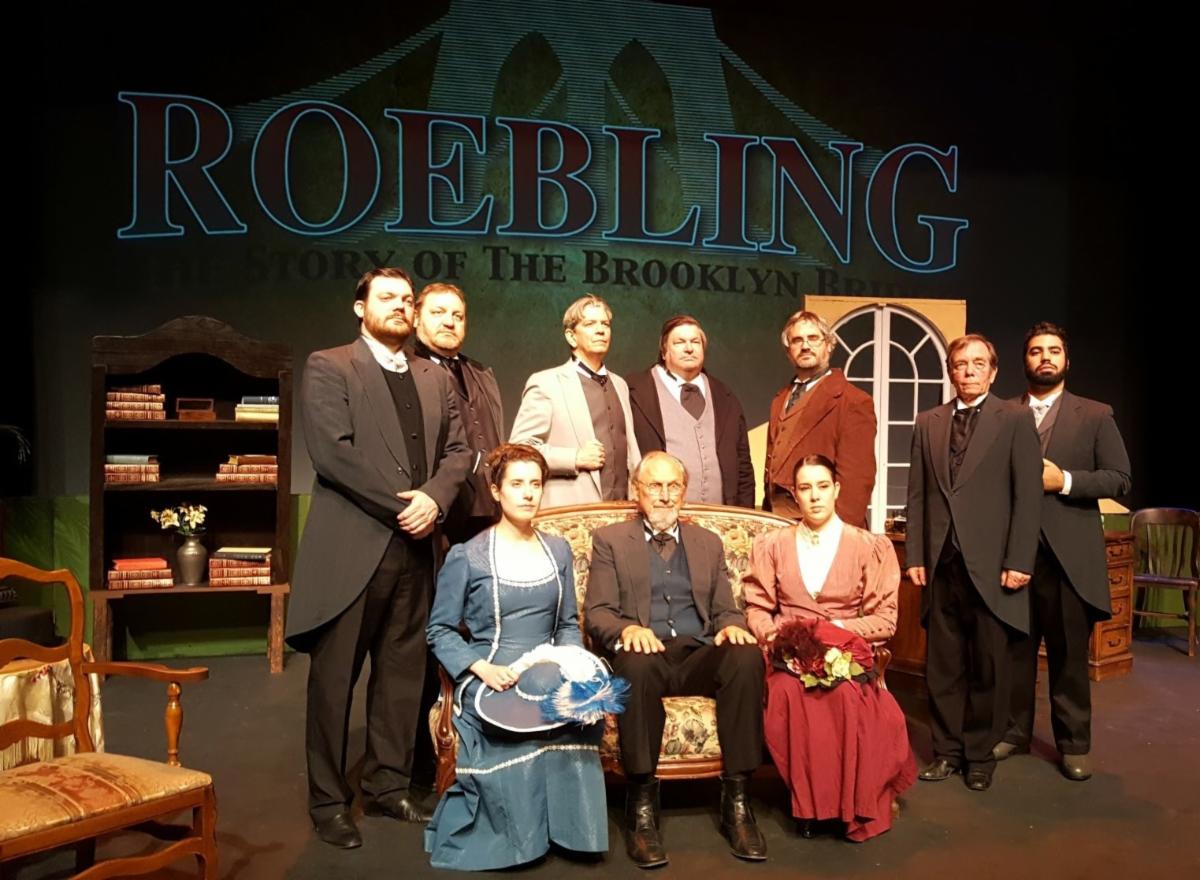 Now streaming - 
https://conta.cc/2QLiRTs  T2G Newsltter
https://tinyurl.com/ROEBLINGPLAY-Online EVENTBRITE
https://fb.me/e/238i7a6Mo    FB Event
or go to FB at TheaterToGoNJ
The Kelsey Theatre looks forward with a new dedication to diversity and inclusion please enjoy - 
Kelsey's Out of the Box! on Youtube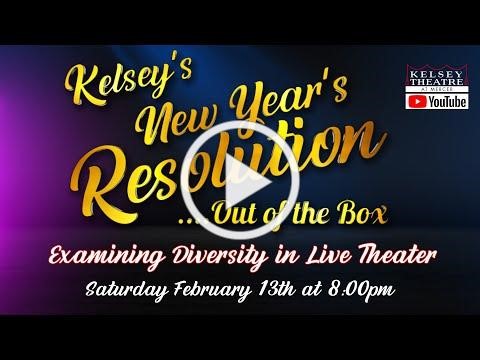 Don't Miss It!
Kelsey Theatre recognizes the need for growth and is committed to learning from the past. Their aim is to foster an inclusive environment for people of all races, genders, religions, sexual orientations, creeds, socio-economic statuses, nationalities and abilities. The companies at Kelsey Theatre have pledged to take active steps towards true diversity through systemic policy change and individual accountability. Kelsey Forward Initiative, formed this past summer in response to supporting Black Lives Matter, concentrates on bringing more diversity into Kelsey Theatre. 
Since March of 2020, the Kelsey Theatre has been dark due to covid-19. This past December, a small team of production specialists and performers worked over four days under full safety protocols to produce Kelsey's first show of the 2021 season and their first online production. 
Kelsey Theatre has returned with Kelsey's New Year's Resolution… Out of the Box, a concert created with the intent to showcase diverse actors and open the eyes of the theatre community and the public to show that BIPOC (Black, Indigenous and People of Color) performers should be and can be considered for roles that are traditionally played by white actors. This amazing cast and a lot of "video-magic" showcases a special zoom call and group finale.
---
---
BLACK LIVES MATTER! 
AT KELSEY THEATRE,  WE HAVE EMBARKED UPON A JOURNEY TO EXAMINE PAST PRACTICES, TO UNCOVER THE INHERENT RACISM AND INEQUALITIES THAT HAVE EXISTED, AT KELSEY THEATRE, AND IN LIVE THEATER IN GENERAL.  WE WANT TO ERADICATE THOSE PRACTICES AND ENSURE THAT THEY DO NOT PERSIST INTO THE FUTURE. WE HAVE ESTABLISHED THE KELSEY FORWARD TASK FORCE TO  EDUCATE US AND HELP TO US ESTABLISH A MORE EQUITABLE, DIVERSE AND INCLUSIVE PRODUCTION STANDARD IN THE FUTURE.   
---
Dear Friends - As we all struggle to deal with the difficult blows we have been dealt due to Covid 19, I want to take a minute to thank you one and all for the loyalty and the love you have shown for Kelsey Theatre over the years. Please know that we miss you as much as you miss us, and that we are so looking forward to brighter days ahead. My staff is working remotely and continually monitoring the situation, as is the rest of Mercer County Community College. I have met with all of our resident production companies and have made contingency plans in order to insure that you will get a chance to see the wonderful shows that we had planned for you in the future.   But only when we can reasonably insure your safety and ours. 
The Box Office has moved all of your tickets for cancelled shows into show credits to be used in the future. 
 As always, if you prefer to donate your ticket monies to Kelsey Theatre instead - your donation would be much appreciated. Or if you feel that you really need a refund of monies paid, Diana will expedite that as best she can. 
I do hope that you all will stay safe, stay home and follow the CDC's recommendations so that we can see your faces at Kelsey Theatre once again soon.  
REMEMBER THIS IS ONLY AN INTERMISSION - THEATER HAS BEEN AROUND FOR THOUSANDS OF YEARS AND THIS IS JUST A LITTLE BLIP - WE WILL BE BACK, BETTER THAN EVER!
  Please email Diana in the Box Office at boxoff@mccc.edu with the name the tickets were purchased under and/or the Order Number and which option you choose.
  NOTE: The College is fully closed and we will be working remotely so no one is at the theatre to answer the phone or deal with in person inquiries. Only people who do not have email will be called.
 Thank you for your patronage and patience as we navigate this unusual situation!
 And thank you again for being such loyal supporters of Kelsey Theatre.
 With love - M. Kitty Getlik
Artistic Director, Kelsey Theatre at Mercer